Waki Relic Museum Mourning The Passing Of His Holiness Dr. Bhaddanta Kumara Bhivamsa (Bhamo Sayadaw) The Chairman Of The State Sangha Maha Nayaka Committee.
(WAki International Media Center 7th June) His Holiness Bhamo Sayadaw Dr Bhaddanta Kumara Bhivamsa, Chairman of the State Sangha Maha Nayaka Committee, 94 years old, vasa 74, peacefully passed away at Bhamo Monastery in Mahaaungmye Township in Mandalay at 11:11 pm on 25 May.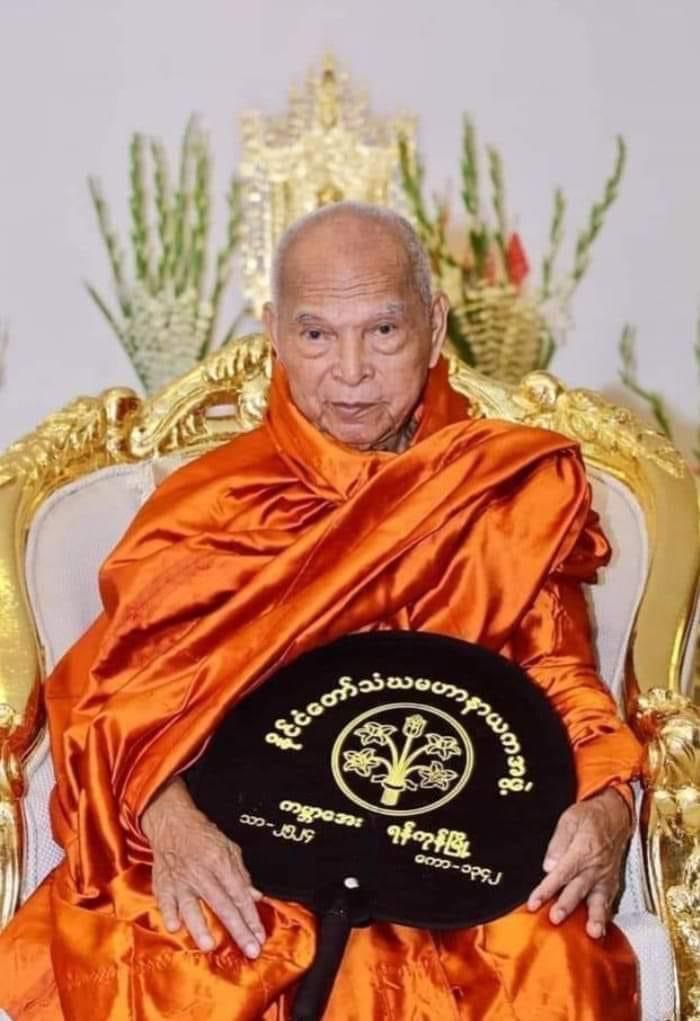 Kyaw Hlaing Director,Religious Affairs Department, Mandalay said "According to the coordination with the late Sayadaw's disciple monks, the State Sangha Central Working Committee's Sayadaws, Ovadasariya Sayadaws and the Region Sangha Nayaka Committee Sayadaws, the final rites of late Bhamo Sayadaw will be held from 4th to 6th June for 3 days."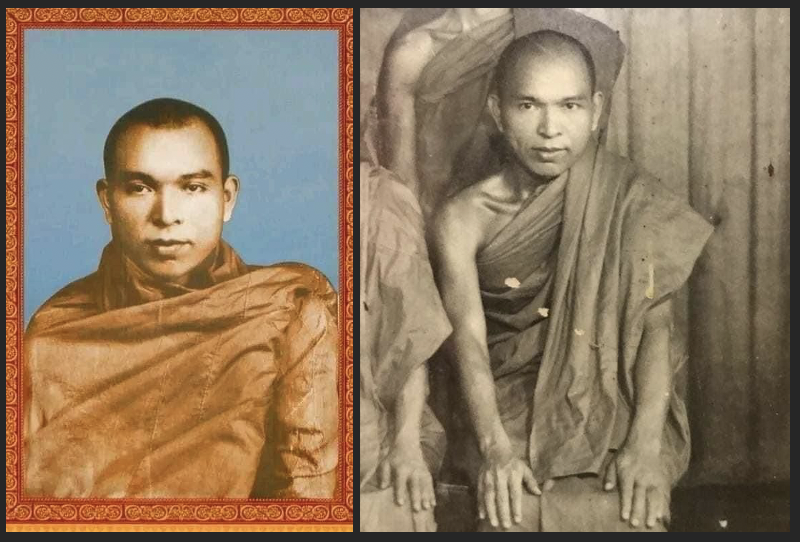 Sayadaw was born to U Po Thit and Daw Aye Thaik in Yabe Village in Taungtha Township of Myingyan District in Mandalay Region. Sayadaw was ordained as a samanera on 29 June 1942 and became a monk on 7 February 1949, vassa 74 years. Since July 2010, Sayadaw served as the Chairman of the State Sangha Maha Nayaka Committee, Myanmar.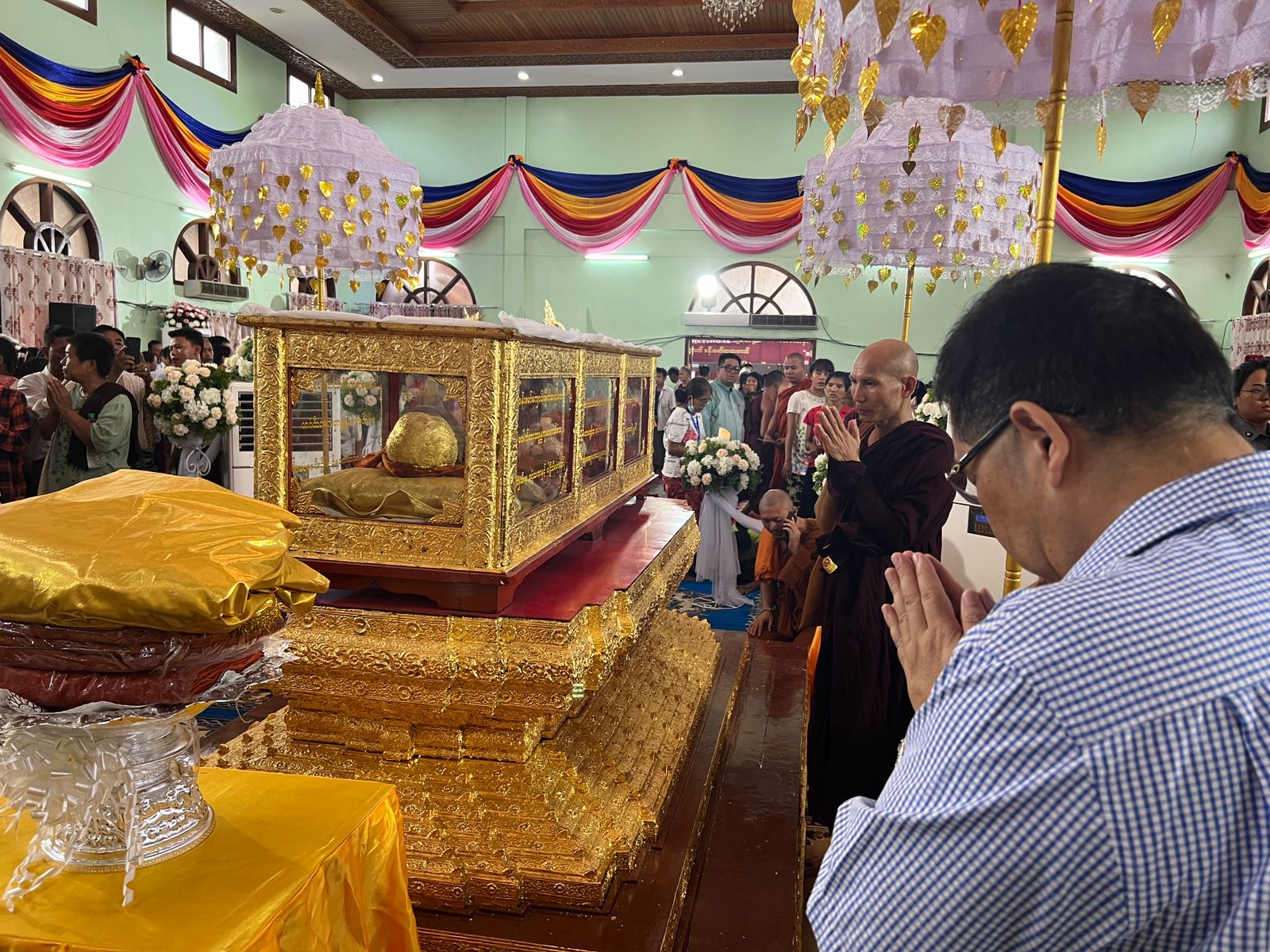 Besides, Sayadaw was offered Agga Maha Pandita, Agga Maha Ganthavacaka Pandita, Abhidhaja Maha Rattha Guru and Abhidhaja Agga Maha Saddhamma Jotika titles as well as D Litt by the State Pariyatti Sasana Universities management central committee, Yangon University and Sehan University of Korea, as well as had served duties of Pro-Rector at the International Theravada Buddhist Missionary University.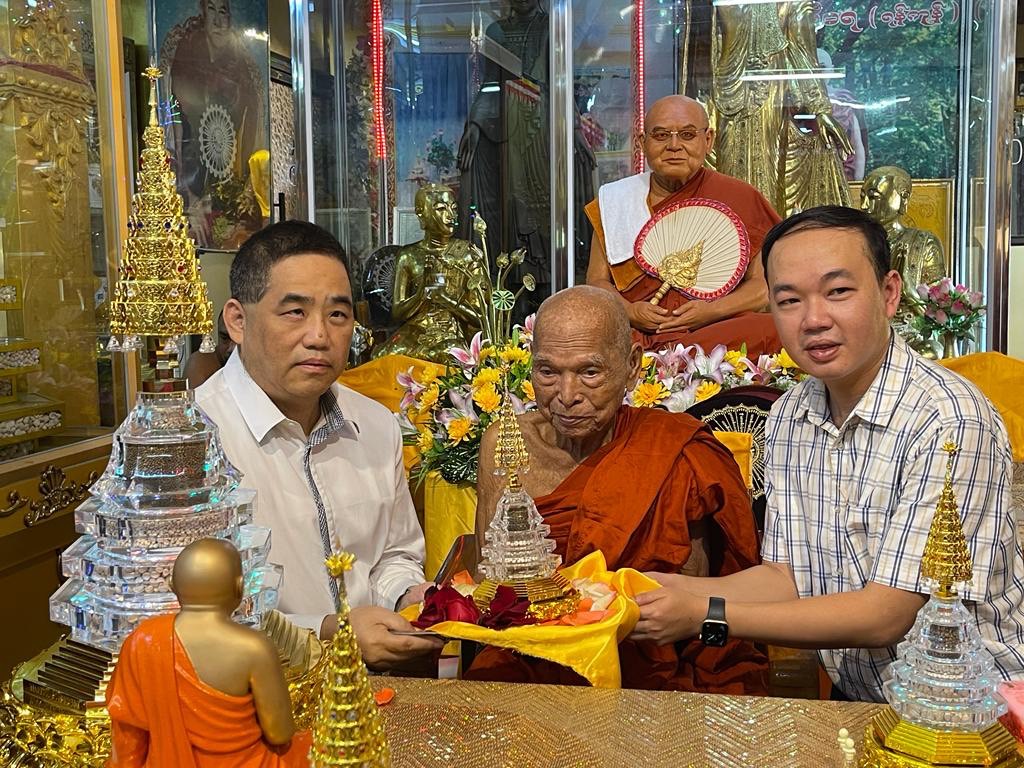 Sayadaw's wisdom and compassion have touched the lives of countless disciples and devotees. Under his teaching and guidance, his disciples successfully passed the exams and gained the title of Tipitaka-Kovidha. In the past 70 years, there are only 15 Tipitaka kovidha being conferred in Myanmar. The Tipitaka-Kovidha selection examinations are the highest-level monastic examinations held annually in Burma since 1948.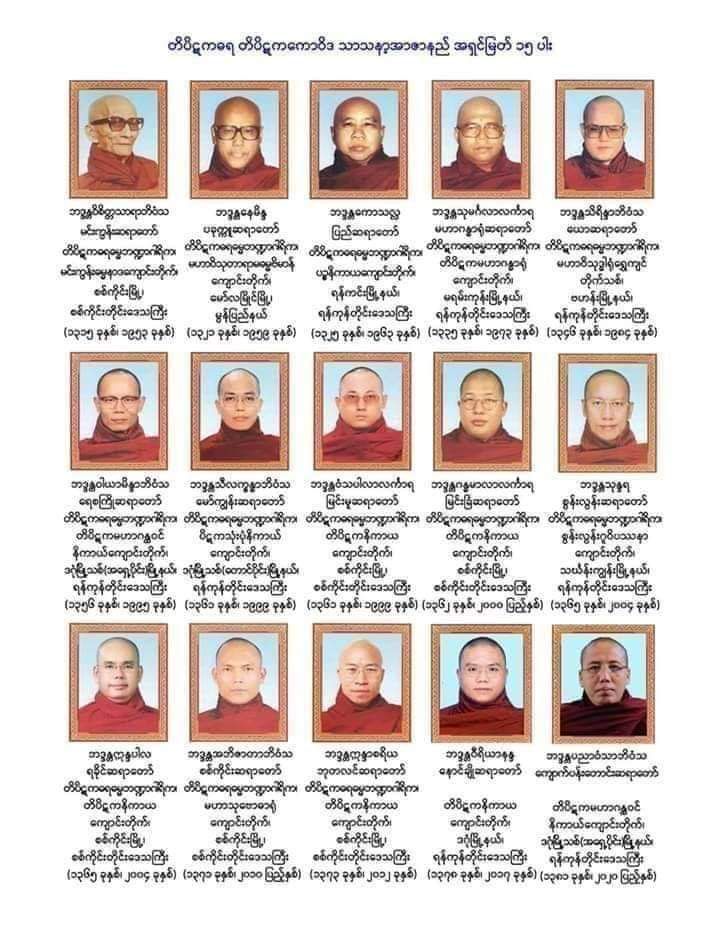 The tests require the candidates to memorize Tripitaka both in oral and in written components. The examinations require candidates to display their mastery of doctrinal understanding, textual discrimination, taxonomic grouping and comparative philosophy of Buddhist doctrine. The Pali Tripitaka is divided into three baskets, which are Vinaya, Sutta and Abhidhamma Pitaka. The Vinaya Pitaka contains the rules and regulations for monastic life.The Sutta Pitaka contains the discourses of the Buddha, including his teachings on ethics, meditation, and wisdom. The Abhidhamma Pitaka contains the philosophical and psychological teachings of the Buddha, including detailed analyses of the mind and mental factors.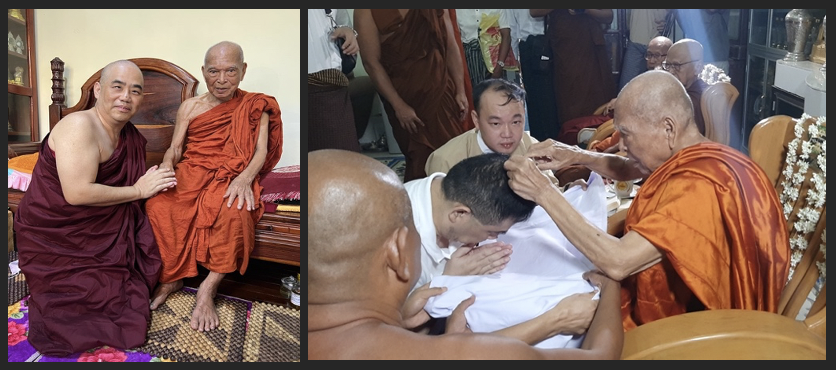 A day as a teacher is father for life.
In July last year, the President of Waki Relic Musuem, Dr. Teo Choo Guan ordained as short-term monk under the guidance of Bhamo Sayadaw. Dr. Teo said: "a day as a teacher is father for life". Although he only met Sayadaw for only10 months, he was truly blessed to have the chance to meet and receive guidance from the Sayadaw, which enlightened his life, inspired him to deepen his practice in dhamma and cultivate compassion and wisdom.